Employers and business owners need to make the commitment to put extra precautions in place to protect newly hired workers and provide training to team leaders, supervisors, and other staff members to recognize heat sickness and temperature-related hazards. It is important to companies to determine and implement procedural, engineering, and administrative controls to reduce heat stress as well as to provide workers with sufficient rest periods, shade, and fluids. Heatstroke is dangerous and can occur when a person's body temperature rises to 104 or more degrees. If someone suffering from heatstroke does not receive immediate medical attention—the potential damage to their brain, heart, kidneys, or other organs—can be fatal.
Recently, in Texas, a 24 year old man died of heatstroke after working outdoors installing fiber optic cable. The employer, B Comm Constructors LLC, failed to have any preventative measures in place to protect employees from the danger of heat-related illness. A mother has lost her son due to possible negligence of the employer.
In 2022, a 24 year old man who worked for UPS in California died of heatstroke – just a day after his 24th birthday. Temperatures were in the upper 90s on that day, June 25, in Pasedena. According to the family, Esteban apparently passed out in his truck in the early afternoon, and there was at least a 20-minute gap before someone noticed and called for help.
For several years, UPS drivers demanded safety protections amid ferocious heat waves. Heat complaints were widespread among UPS drivers, many of whom say they have even had difficulty getting a fan installed in their trucks, which are not air-conditioned. The labor union representing UPS workers took up their cause.
In a positive recent development, UPS employees and drivers were able to end their strike as an agreement was reached to improve their pay and working conditions. Conditions are set to change for UPS delivery drivers nationwide. UPS and the Teamsters Union – which represents at least 340,000 UPS workers – negotiated a tentative heat safety agreement in June 2023 to install air conditioning systems in all of the company's small package delivery vehicles purchased after January 2024.
It is not just a UPS concern. Drivers working similar jobs for other delivery services such as Amazon and FedEx have also had to speak out and raise awareness about heat on the job as climate temperatures continue to rise.
In South Carolina, SC OSHA has been strongly promoting the necessity for employers to work towards the prevention of heat-related illnesses. Prevention requires employers and workers to recognize heat hazards. Failure to protect employees working in hot environments can result in worker complaints to the Occupational Safety and Health Administration (OSHA). It can also lead to follow-up inspections, citations, and fines – or worse in cases of injury or death.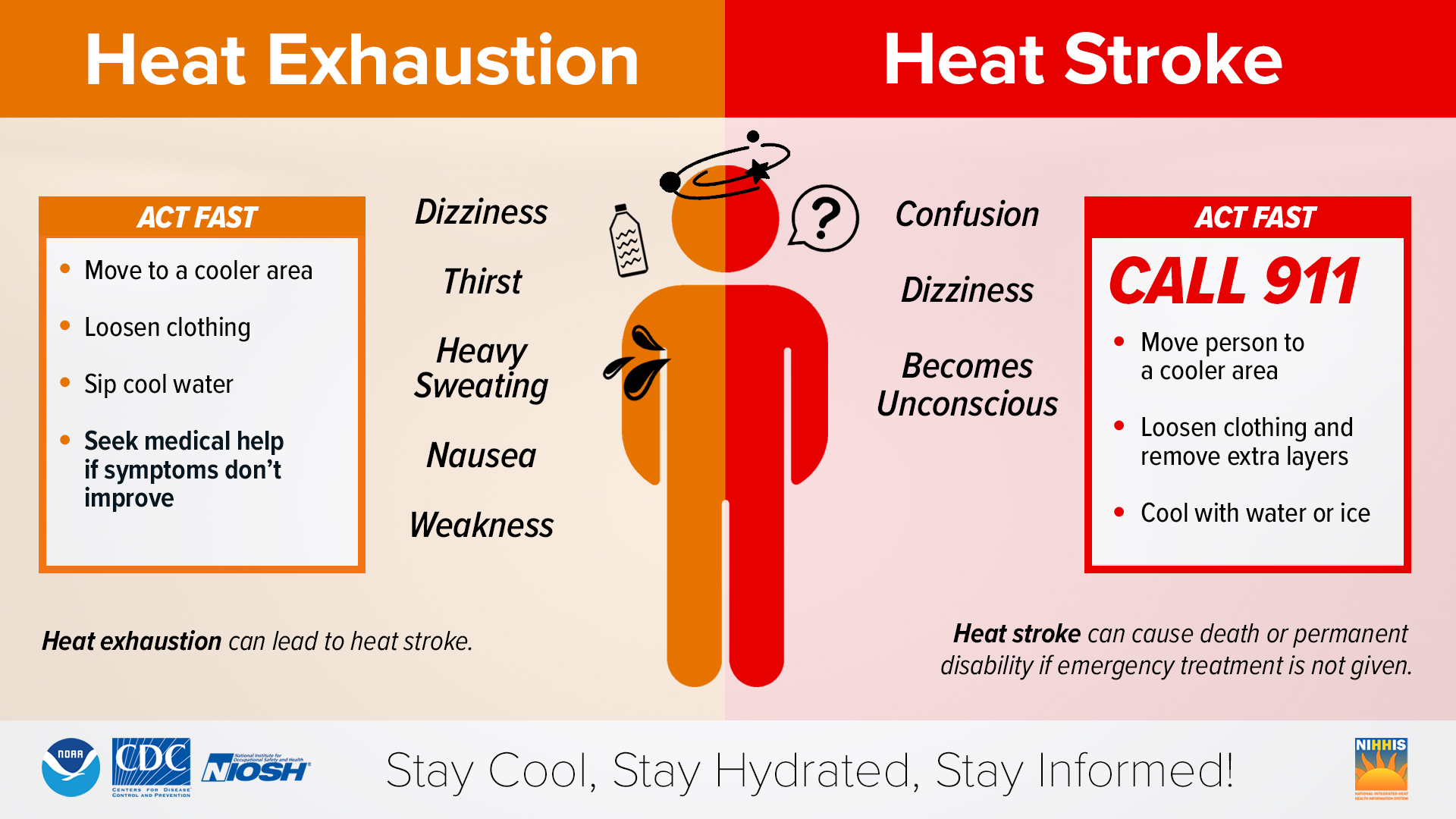 OSHA does not have a specific standard on heat illness prevention. However, Section 5(a)(1) of the Occupational Safety and Health Act of 1970, known as the General Duty Clause, requires employers to provide a workplace that is "free from recognized hazards… likely to cause death or serious harm to employees." That includes protecting employees from serious heat-related injuries. The heat exposure guidelines set forth by OSHA describe the temperatures in which it is unsafe to perform strenuous work. Heavy and very heavy work carries the highest risk of heat-related illness, especially at temps ranging from 70 to 77°F.
Factors that may exacerbate occupational heat stress risk to workers include overall workload and environmental conditions such as sun exposure, wind, humidity, and air temperature. The presence of heat sources in the work area need to be considered and monitored also – such as kilns, furnaces, heavy equipment, bakery ovens, and automated machinery. Performing physical labor increases the heat experienced by workers, and many sports physiologists recognize that heat-related illness may even occur at lower temperatures of 65°F or below when the workload is strenuous. Farm workers, field workers, landscapers, tree trimmers, roofers, power line workers, lifeguards, public safety officers, firefighters, construction workers, road workers, paving contractors, theme park employees, and outdoor event workers are all often subjected to extreme temperatures.
If you or a loved one has been a victim of heat-related illness that you obtained while being on the job, you should consider filing for workers' compensation benefits. Our experienced personal injury attorneys are ready to help you if you have been injured at your workplace. In the horrible event that a loved one has lost their life due to dangerous work conditions, we are prepared to assist you with a wrongful death lawsuit.
At The Floyd Law Firm PC, we are committed to helping those who have been injured. We know the challenges that people face in such situations and we understand how to secure the compensation they need to help get them through.
With more than 100 years of combined experience, our law firm in Surfside Beach can address your specific situation with empathy and professionalism. Our focus is on ensuring that we obtain the full compensation you deserve for all of the ways that your injury has affected your life.
Our wrongful death attorneys are devoted to helping the families of victims and those who have suffered serious personal injury. We will take the time to get to know you and your family. While there is no amount of money that can make up for the lost life of a loved one, our experienced and compassionate attorneys feel that the financial security from a wrongful death case may help a family cover debts incurred, and can help them begin to rebuild their own lives.