Manufacturing businesses, food producers, and construction industries have frequently experienced labor shortages – resulting in employers having to seek out alternative sources to find workers. The recruitment and hiring of foreign nationals has always been in practice for larger industries, as it is often a necessary resource for employers in states where it's been difficult to find available engineers, scientific staff, technicians, as well as general laborers.
Employers must pay attention to all immigration-related regulations and legal compliance obligations regarding the recruiting and hiring of foreign nationals for jobs. Those hiring must also be aware of any possible documentation violations and citizenship discrimination that could result in expensive auditing by the Department of Justice (DOJ).
The United States Department of Justice investigates immigration-related concerns – and just in the past year – have secured consequential settlements against employers found to have committed violations of federal immigration laws and regulations.
Avoiding immigration-related litigation can mean taking specific precautions as an employer.
Develop a comprehensive training program for hiring managers and human resources personnel to know and understand Form I-9 compliance. The documented training records can also serve as helpful evidence for the hiring company that legal employment protocols are being respected in case of future auditing. This training should be completed annually at minimum, or whenever the law changes. The program should encompass the procedure for employees to complete I-9 forms, the information that is required, anti-discrimination training, and an understanding of the work authorization program – as well as the USCIS List of Acceptable Documents.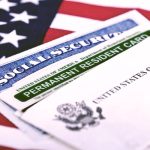 Form I-9 requirements state that employers are to provide possible new hires the option to choose which documents to show proof of identity and work authorization status. In contrast to the expiration date on Employment Authorization Cards, which grant temporary work approval that expires, United States Legal Permanent Residents and Citizens have the permanent right to work in the country.
Business owners may find it beneficial to seek consultation with their legal counsel during the implementation of employment programs that involve the recruitment of foreign nationals. The direction provided by an attorney experienced with employment law and immigration law can help to ensure proper legal compliance and preparation for periodic internal I-9 audits.
Employers need to remain aware that significant penalties can occur in connection to immigration-related discrimination or a failure to comply with federal immigration laws. Being prepared and taking proactive steps to ensure compliance can make all the difference towards workforce productivity and company success.
The Floyd Law Firm PC offers friendly and supportive legal counsel that understands changing Employment Laws. Human resources professionals and managers of businesses can seek advice regarding workplace law and what is required to remain in compliance with statutes, employment laws, employee handbooks, work contracts, confidentiality agreements, and other related legal documentation. We also understand the importance of protecting an employer's proprietary information, trade secrets, non-compete agreements, and other legal concerns.
Resources:
U.S. Citizenship and Immigration Services Employment Eligibility Verification Form I-9 – Federal law requires that every employer who recruits, refers for a fee, or hires an individual for employment in the U.S. must complete Form I-9 to help you verify your employee's identity and employment authorization.
USCIS Handbook for Employers M-274 – Guidance for Completing Form I-9 (Employment Eligibility Verification Form) | Current as of April 2020
Employment Law – The Floyd Law Firm PC is well equipped to assist both employees and small business owners with navigating the increasingly complex field of employment law.
Immigration Legal Services: Understanding and working to protect your rights
COVID-19 and Employers: Businesses reopening face new hurdles
U.S. Bureau of Labor Statistics – The Bureau of Labor Statistics measures labor market activity, working conditions, price changes, and productivity in the U.S. economy to support public and private decision making.