Elder Law provides specialized legal counsel for those entering their golden years and/or living with disabilities. Creating a suitable estate plan could have lasting implications, so it is important to consider incorporating documents such as Wills, trusts, powers of attorney forms and advance health directives that can ensure your wishes are carried out in the future.
Our attorneys understand the financial strain of extended elder care and will provide you with expert planning advice. We will help create a plan that allows you to qualify for medical coverage benefits while protecting your assets from being drained. With our assistance, clients can rest assured knowing their hard-earned savings are secure in preparation for long-term health expenses.
Medicare, Medicaid, and Health Insurance Support
Families should not have to navigate the complexities of insurance forms and medical bills alone. Our legal team is here for you with an expert touch, so that your assets are safeguarded and long-term care Medicaid coverage can be secured. Attorney Fatjon Cake understands that managing and resolving important legal matters concerning insurance, medical bills, and EOBs can be difficult for families to navigate.
Nursing home care is often prohibitively expensive. One does not plan on getting sick or needing long term care, but we will help you be prepared – just in case. Many aging Americans will require long term care of some kind. As we age, many of us will require long term care. Unfortunately, the costs for such services can be overwhelming and deplete hard-earned assets when it comes time to make a necessary decision about your future. Working together with you today ensures that you can have peace of mind tomorrow. We are here to help review your finances and assets so they remain secure while allowing you access to medical coverage.
Elder Law helps individuals and families plan ahead with options such as:
Revocable Living Trusts & Wills
Probate & Estate Administration
Retirement Income Planning
Asset Protection Planning
Durable Powers of Attorney
Advance Directives
Nursing Home Care Costs
Medicaid Planning
Disability Planning
Social Security Planning
Managed Care Payment Plans
Options for Assisted Living & Residential Care
Medicare, Medicaid, & Health Insurance Support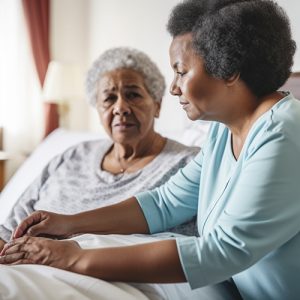 As we age, the risk of needing long-term care increases significantly – with almost three quarters of elderly Americans likely to require additional support in their lifetime. This can range from nursing home or assisted living facilities to at-home assistance and care services as needed. Such figures are estimates as health status, lifestyle choices, and family history will factor into an individual's need for long-term care over time. Staying healthy and active as we age is of utmost importance, with the U.S. Department of Health and Human Services estimating that a staggering 7 out 10 Americans over 65 require long-term care in their lifetime.
Asset Protection, Elder Law, Long Term Care Planning, Medicaid Planning – it goes by many names – but the end result is the same. Your assets are protected in the event that you require long term care. Attorney Fatjon Cake works to ensure that your assets are preserved, and that you qualify for long term care coverage. It is possible to arrange your assets in such a way that they may be protected for future generations when the time comes to requiring extensive care.
Why do Elder Law Attorneys and Medicaid Planning exist? Consider the following example:
There are two neighbors, Dave and Don. Both men are the same age, and have identical Medicare coverage. Dave is diagnosed with a brain tumor. Don is diagnosed with Alzheimer's disease. Dave's insurance will cover all, or part of his treatment because cancer is relatively well understood by modern science, and effective cancer treatments exist. Don's insurance will cover nothing.
Under the current system, Don is expected to private-pay for his care until he runs out of funds. This is because no effective treatments have yet been discovered for Alzheimer's. Without managing your assets and qualifying for long term care Medicaid coverage, you can very easily lose all of your assets just because you developed a certain kind of illness.
After years of laboriously contributing to the Medicare system, retirees are now entitled to a lifetime of health-care coverage. However, much to their dismay, basic Medicare does not cover many medical expenses that can significantly burden those in retirement.
A typical retired couple may need to budget up to $280k in healthcare expenses over their remaining lives – yet many are unaware that some major services such as dental or hearing aids are not covered by Medicare plans. Even something seemingly minor like being hospitalized under observation, rather than being admitted, could lead to unanticipated bills appearing later.
Aging brings with it many different challenges, but one that is particularly difficult to navigate is long-term care. This type of care often involves daily assistance for activities such as bathing and eating, which Medicare does not cover. There are complex insurance policies available which can provide this assistance although the cost is quite high.
It is possible for an Elder Law Attorney to protect up to 100% of your assets with proper planning.
Planning strategies vary based on if you are planning ahead, or currently need care; if you are single or married; whether you have given any significant uncompensated gifts; and the type and amount of income and assets you have. Potential strategies may include the utilization of irrevocable trusts, Medicaid-compliant annuities, and promissory notes as a means of optimizing the arrangement of your assets in order to qualify for long term care coverage.
Utilizing irrevocable trusts in planning for long term care also has the added benefit of protecting your assets from lawsuits and creditors the very same day that they are placed into the trust. All planning techniques ensure that your assets and income will be used to provide for your spouse and/or children in the event that you require care.
At The Floyd Law Firm PC, we are focused on developing plans that are specifically tailored to each individual's needs. We are here to help you find the peace of mind that comes from knowing you have planned ahead via the services that are most appropriate for your situation and for the circumstances of your care.
Established in 1973, The Floyd Law Firm is your complete source for a comprehensive range of legal services. We take pride in our work and we hold strongly in our efforts to achieve the results that you need. Our goal is to build lasting relationships with our clients and we understand that our actions will often have a lasting impact on their lives. Whether it is promptly returning telephone calls and emails, or sending progress reports on each case – we care about our clients and we strive to provide unequaled service.
More Information:
Estate Planning, Wills & Trusts
How The Floyd Law Firm Can Help With Wills and Estate Planning 
Estate Planning: Preparing for your attorney meeting
The Floyd Law Firm: What is Simple Estate Planning?
Take the Time to Update Your Will