Over the last couple of years, more people are now enjoying longer stays at vacation rentals and at single-family rental dwellings while traveling and vacationing.
When a family who has already been quarantining together during the past year needs a break away from home, a vacation property offers them more space, more privacy, and an ability to continue safe social and physical distancing.
If you are planning to rent a property for your next vacation – or an extended stay over the summer – it is important to keep your rights as a renter in mind because they can vary depending on what state you plan to visit.
Typically, there are often more rules in states that have a lot of tourism and vacation amenities, such as South Carolina. When you rent a vacation home in SC, expect to see your rights clearly summarized in the required rental agreement.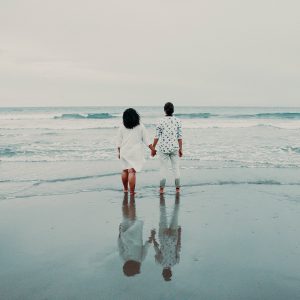 In fact, no matter where you plan to go, make sure to sign an agreement prior to remitting a payment. If you are not offered an agreement, request that one be created and read over it carefully. Any and all fees or deposits should be clearly defined – and you should know and understand when you will get your deposit back and under what circumstances. The rental agreement should make clear the condition of the property and it should assure that the property will be clean, safe, and have working utilities and appliances.
There are a multitude of online apps and websites for searching and choosing rentals. Airbnb is one of the most stringent platforms as far as the requirements in making sure that not only the property is safe, but that the renter meets certain criteria as well. When you are selecting where to stay, avoid assuming that every other listing that you see on Craigslist, Facebook Marketplace, HomeAway, or VRBO is legitimate or safe. These apps and websites are great marketing tools, but the listings are not necessarily always verified. There have been scams in which someone posts photos and property descriptions similar to what a real listing would have, but then the guest or renter arrives only to find that there are people living in the home – after the scammer took the money that was paid and disappeared.
It is always worth your extra time to double-check the ownership of a property through the state's real property database before you sign anything or prior to making a payment. Paying via a credit card is a good idea in case any issues arise, as you will be able to dispute any erroneous charges through your credit card company.
Choosing to contact a licensed vacation rental agency is another way to protect yourself. Real estate offices, property management companies, and rental agencies require the property owners to meet specific requirements and they help to document and enforce standard rental agreements that lay out your rights as a renter.
What if you get injured on someone's property while on vacation?
If not properly maintained – hotels, motels, vacation rentals, restaurants, convenience stores, and other types of property can pose a serious hazard for tourists. Property owners have a responsibility to maintain the safety of their premises. If they fail to stay on top of maintenance or janitorial responsibilities and someone is harmed as a result, that property owner should be held accountable.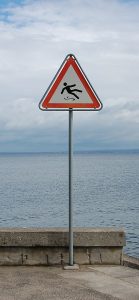 Every year almost 15 million tourists come to spend their vacations in Myrtle Beach or elsewhere along the Grand Strand of South Carolina. Vacation accidents are a reality that can affect almost anyone at any time. The fact is that there are accidents that could even leave people seriously injured. Slip and fall accidents or trip and fall accidents account for the majority of vacation mishaps, but visitors need to also be careful around swimming pools, on balconies, in stairwells, and in parking garages.
If you become harmed while visiting or doing business at someone's building, premises, or rental property – it's important to keep a detailed account of what happened. Property owners have the duty to keep their property reasonably safe and should regularly inspect the area for dangerous items or conditions. Dangerous areas need to be repaired, or warning signs posted, so as to help prevent visitors from any harm. Property owners who fail this duty, and fail to warn visitors of danger, may be held liable for injuries and a premises liability lawsuit should be filed.
If you are injured while on vacation by no fault of your own, contact The Floyd Law Firm as your local premises liability recovery attorneys serving Surfside Beach, Myrtle Beach, and throughout South Carolina. Depending on the severity of your injuries, you may be facing extensive and costly medical care – as well as substantial time off from work. You may file suit for compensation to cover any financial losses that resulted from your lost income, your medical treatment, and your pain and suffering. Seeking professional legal guidance is your first and most important step.
Reference
A "vacation rental" refers to a rental period of less than 90 days in duration. Most commonly, "vacation rental" situations are weekly rentals of a resort condominium. The sale of residential property rented for periods of less than 90 days where that/those rental(s) is/are managed by a third-party management company or are self-managed falls under the South Carolina Vacation Rental Act (SC Code §27-50-210 Et Seq.) The purpose of this act is to protect the public welfare by regulating the competing interests of tenants and landlords in such situations.