As the major holiday season is approaching, we want to wish everyone a safe time celebrating. It's a festive time of the year, but also one in which it is necessary to take a bit of extra caution when out on the road.
One should always be careful while out driving, but it is even more important to take extra precautions during periods of increased travel activity and holidays. Historical data from the National Highway Traffic Safety Administration (NHTSA) and the United States Department of Transportation helps to determine the most dangerous days or holidays for impaired or drunk driving dangers.
While the holiday season is not the only time to be extra careful, even certain days of the week can be more accident prone than others. Sadly, driving while impaired or after drinking kills at least 28 people each day in our country—that is about every 52 minutes per the NHTSA. DUI fatalities that occurred between 2015 to 2019 were analyzed and the data suggests that Saturday is the most dangerous week day for driving. Sundays are close behind, yet Tuesdays seem to have the least amount of impaired or drunk drivers on the road. A reason that Sunday seems to be so deadly is due to the DUI-related accidents occurring after midnight the preceding Saturday.
More than 10,000 lives are lost each year to drunk driving, and it's responsible for almost 1/3 of all traffic fatalities. All hope is not lost, however, since the Foundation for Advancing Alcohol Responsibility had stated that drunk driving fatalities have decreased 50% since 1982 and all traffic fatalities have declined nearly 17%.
New Year's Day has typically been the deadliest day of the year when it comes to drunk driving, as fatal accident odds are 129% higher in relation to seasonal trends. However, since Christmas Eve and Christmas Day fall on Friday and Saturday this year, the roads may unfortunately be quite dangerous in many areas.
Being a tourist area, one expects the Summer season to be the most dangerous, and they're not wrong. Memorial Day and Independence Day (July 4th) often have an increased number of accidents and deaths.
There are some strategies and tips one can use to increase safety when on the road. Planning your trip carefully in advance and making sure your vehicle's safety lights are properly working is the first step. Be sure you and your passengers always wear your seat-belts, and ensure that children are secured safely in their seats. Aim to avoid distractions while driving by using voice command GPS if directions are required — and remaining cautiously alert can make all the difference.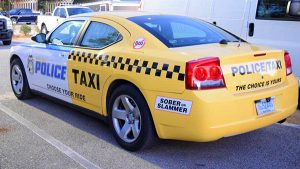 If you plan to imbibe, always have a designated driver or another way home such as public transportation, a taxi, Uber, Lyft, or a friend or family member who can come to get you. It only takes one accident to change or lose a life forever.
Drunk driving has been estimated to cost our country over $130 billion a year. Average taxpayers often have to bear the brunt of these costs in the end. It's an issue that affects everyone in the community.
Always planning for a safe ride saves lives. Practicing defensive driving and only driving sober can help you and other drivers arrive alive.
If you do become injured in an accident, The Floyd Law Firm PC is here to help you. Depending on the severity of your injuries, you may be facing extensive and costly medical care as well as substantial time off from work. The medical bills and lost wages can combine to take a toll on even the most financially stable of households. Working with a skilled and experienced attorney – dedicated to helping you – is your first step during recovery after suffering a serious injury.
Auto Accident and Personal Injury Claims Attorneys serving Surfside Beach, Myrtle Beach and throughout South Carolina
With more than 100 years of combined experience, The Floyd Law Firm PC remains committed to helping those who have been injured. We understand the challenges that people face in personal injury claims, wrongful death suits, and car accident cases. Our firm was one of the first in Surfside Beach, and we have been helping people there for over 48 years. Our focus is on ensuring that we obtain the full compensation you deserve for all of the ways that your injury has affected your life.
Resources:
United States Department of Transportation
Our mission is to ensure America has the safest, most efficient and modern transportation system in the world, which boosts our economic productivity and global competitiveness and enhances the quality of life in communities both rural and urban.
NHTSA | National Highway Traffic Safety Administration
Our mission is to save lives, prevent injuries, and reduce economic costs due to road traffic crashes, through education, research, safety standards, and enforcement.
Mothers Against Drunk Driving (MADD)
The mission of Mothers Against Drunk Driving (MADD) is to end drunk driving, help fight drugged driving, support the victims of these violent crimes, and prevent underage drinking.
Learn More:
Wrongful Death
What to do after a Vehicle Accident
Motorcycle Accidents: Be careful on the open road